Grill Cleaning Questions & Answers
(Frequently Asked Questions or FAQ)
Here are the grill cleaning questions most commonly asked by potential customers, and Florida Native Grill Cleaning's answers. If your questions aren't answered here, by all means, email your question using our Contact form or call us at 772.285.2726.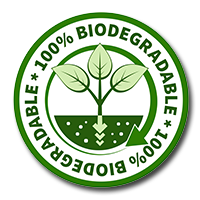 Q

What type of cleaning process do you use to clean my grill?
A We are certified technicians of The BBQ Cleaner process and materials. It is a patented system used world wide. We use only environmentally safe, entirely green products. Our system of deep steam-cleaning and soaking (along with a healthy dose of elbow grease) safely and effectively removes all traces of grease and carbon deposits.
---
Q How often should my grill or outdoor kitchen be cleaned and serviced?
A That depends largely on how often you use your grill and the kinds of grilling you do. We do recommend at least twice-a-year servicing to keep your grill operating properly and safely even if it's seldom used. Most customers sign up for our 4-time annual cleaning plan, although we have clients who grill a lot and schedule cleanings 2 months apart.
---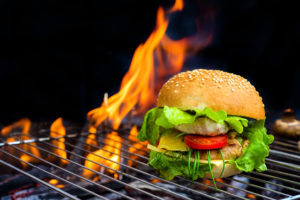 Q My grill is old and sort of sad. Why should I invest in having it cleaned?
A Give Mike a call at 772.285.2726 before buying a new grill. You may be impressed by what we can accomplish and the condition your grill will be in when we are done.
---
Q Do you check my grill for gas leaks?
A Yes! Included in every service call, we check the grill for leaks.
---
Q How long does is take to clean my grill?
A This depends on the size and condition of the grill. Generally, our deep-cleaning process without any part replacement takes about two to two-and-a-half hours.
---
Q Do I need to be home for your grill cleaning service?
AWhile we enjoy meeting our clients face-to-face, we will gladly service your grill or outdoor kitchen while you're at work or away from home for any reason. All we ask is that you be sure your grill is operable before you leave and that you have your dogs secured inside. We LOVE dogs but don't want to take a chance that your dog may not love us. 🙂
---
Q My grill is on wheels. Do you need to move it or take it away to clean it?
A No. We make it convenient for you by coming to your home. We are a fully-mobile business and come to you wherever you are located. If your grill is on casters, we may roll it away from the house a little to give us a little more room to lay our tarp under it, but we do not move it from your deck or patio.
---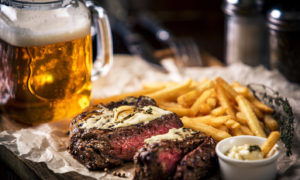 Q Can you repair my grill?
A Yes! We will gladly repair or replace certain parts (based on parts availability).
---
Q Do you provide grill repair estimates?
A Yes! Before we make a repair or order any parts, you will receive our total price in writing. In many cases, a second trip will be required as we cannot stock and carry with us every part for every grill. You will always know the full cost of the repair prior to the work being done.
---
Q What other grill-related services do you provide?
A In addition to our grill and outdoor kitchen cleaning and repair services, we also offer propane tank replacement service. Just call us when you're getting low and we'll deliver and install a full tank for your empty one. We also take that opportunity to check your hoses and valves to make sure they aren't cracked or leaking, free of charge.
---
Q How much does it cost to clean my grill?
A We like to use the term 'investment' because most of our clients have made large investments purchasing their BBQ grill or outdoor kitchen. We want to help you protect that investment through quality care, cleaning and maintenance. We like to think of our service as another form of an extended warranty. That said, our cost is based on the size and make of your grill. Call Mike at 772.285.2726 or use the form on our Contact page for details and a free estimate.
---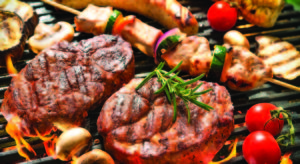 Q What forms of payment do you accept?
A For your convenience, we accept cash, check and credit cards.
---
Q I still have questions; where can I get answers?
A Click here for our contact information.